How to Plan, Pay for and Put on a Wildly Successful Fair
Without Losing Your Mind, Your Family or Your Friends!
We are in very uncharted and challenging times. Many of our fairgoers and competitive entry exhibitors have been mandated by their local government and/or health department to stay home. Some County/State Fairs, Livestock Shows and Rodeos have been cancelled for the year. Others are in limbo while their year round events have been significantly reduced for the next few weeks. For those who are moving forward with their Fair Planning activities, our team has identified a way to keep our message about the fair in front of everyone via social media. For those who know me and/or know our Fair and our Fair Team, I can share that TB (if you know her you know who I mean) came up with this idea of the video series and I think it's great! Have our exhibitors create videos of them preparing to enter their item into the fair.  The concept is to do a video series of some of our exhibitors preparing their item to enter into the Fair. Here are some of the ideas: 1 – Select an exhibitor in canning, quilting, arts/craft etc and have them do a self video of them working on their item. 2 – Find someone who can highlight what fruits/veggies/flowers they should be planting now/near future to be entered into the Fair. 3 – Do a video for ideas for parents to have their kid's do a craft to enter for the fair. 4 – Do a video for adults to do a craft to enter into the fair 5 – Do a video about learning a new hobby that the result can... read more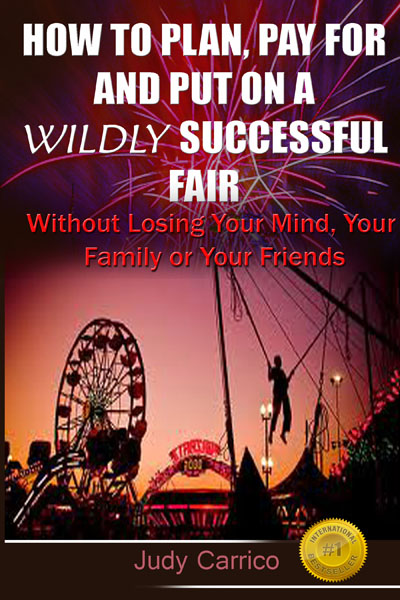 Learn why every Fair and every Fair CEO should be actively participating in industry trade organizations and the benefits those organizations can provide to any Fair.
My upcoming book is a compilation of conversations with 10 Fair Industry professionals. From Fair CEO's to entertainers, you will gain insight into what works and what doesn't work. These candid conversations include discussions about entertainment, layout, finances, marketing, and more.
Enjoy these conversations! And start some of your own in your organization!